| | | | | | | | | | | | | | | | | | | | | | | | | | | | | | | | | | | | | | | | | |
| --- | --- | --- | --- | --- | --- | --- | --- | --- | --- | --- | --- | --- | --- | --- | --- | --- | --- | --- | --- | --- | --- | --- | --- | --- | --- | --- | --- | --- | --- | --- | --- | --- | --- | --- | --- | --- | --- | --- | --- | --- |
| A true-to-life Christmas! | Christmas in the kitchen: elegance of the holidays | Christmas packaging and packaging accessories | Christmas 2022: how to set up an elegant shop wind | Beauty gift boxes: Christmas in Spa | Christmas showcase: the enchanted forest | Wholesale Christmas in the shop window | Christmas showcase ideas: snowflakes | Gold theme Christmas showcase | White gold Christmas: window dressing ideas | Wholesale Christmas train: lights in the shop wind | Wholesale befana: ideas in the shop window | Home wholesale: majolica trend | How to set up an autumn showcase | Decorate trees and garlands | Stationery shop window idea: kids design | How to paint a dark brown vase | Wine themed wedding ideas | Wine wedding: the scent of ... Barolo! | Tree of life themed wedding | Favors for births and baptisms | Favors for girls: original ideas | Wholesale baby birth: Baby boy | | | 2022 births: wedding favor ideas | Heart wedding: love is in the air | Matrimonio al profumo di lavanda | Wedding tree of life set-up ideas | Tree of life wedding favor ideas | Summer vibes: sea-themed wedding | Moor heads: themed wedding favors | Baby favors: little sportsmen grow up | | Sea theme wedding set-up ideas | How to make an Easter centerpiece | Original Easter showcase idea | An Easter at ... the sea! | | How to pack the Easter dove | How to wrap the Easter egg |


Many wholesale advantages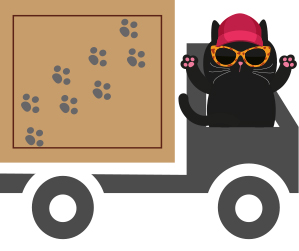 Fast delivery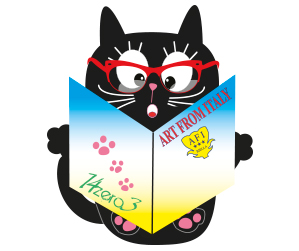 Free catalogs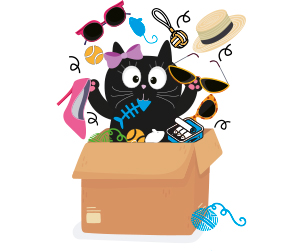 Over 3500 products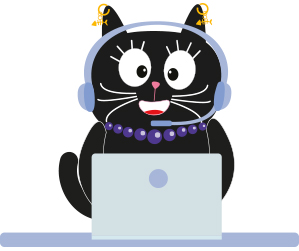 Pre and post sales assistance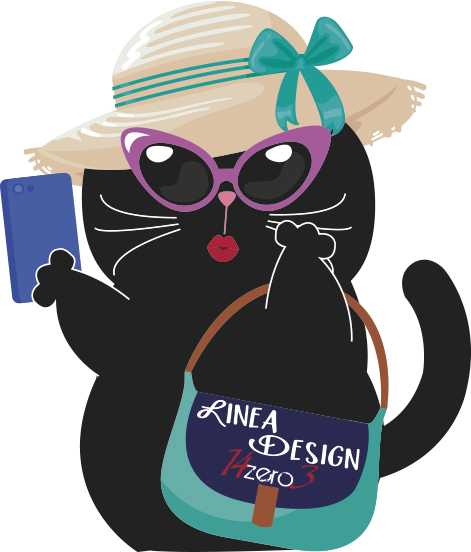 Exclusive Italian design 14zero3


| | | | | | | | | | | | | | | | | | | | | | | | | | | | | | | | | | | | | | | | | | | | | | | | | | | | | | | | | | | | | | | | | | | | |
| --- | --- | --- | --- | --- | --- | --- | --- | --- | --- | --- | --- | --- | --- | --- | --- | --- | --- | --- | --- | --- | --- | --- | --- | --- | --- | --- | --- | --- | --- | --- | --- | --- | --- | --- | --- | --- | --- | --- | --- | --- | --- | --- | --- | --- | --- | --- | --- | --- | --- | --- | --- | --- | --- | --- | --- | --- | --- | --- | --- | --- | --- | --- | --- | --- | --- | --- | --- |
| Baby gift items | Ideas for your home design | Coffee time: porcelain in the kitchen | Furniture and home decor ideas | Kitchen items and accessories | Home and home fragrances | Put your face on it! | Animals: fashion & design | Artificial fruit: featured colors | A kitchen with a ... vintage flavor! | Happy August! | | | | Decorations for a marine style home | Home decor between sequins and reflections | Gift ideas for home decor | Home decor: no prob-llama | Fragrances and designer perfumes | | Women's fashion accessories: make up mania | Summer at home: decorations and furniture | Home decor: frames and photo frames | | Sweet ideas for your showcase | Candles in a jar: perfumes & design | Dog & cat themed gift items | | Favors for the home and perfumers | Glass vases: design home furnishings | Passion for coffee: kitchen ceramics and accessori | Floral arrangements and vases: create and decorate | Accessories for florists: vases and shop window fu | Kitchen themed gift ideas | Summer outdoor furniture: turtle vase | Honey-themed decorations: Bee Honey | Outdoor lights for the summer | Home sweet home: design in the kitchen | Original ideas for outdoor furniture | International No Diet Day | | Outdoor furniture: decorations and accessories | Trends for the home between ceramics and perfumes | Penguin mania: themed gift ideas | Home decor baby girl bedroom | Wholesale Mother's Day: Roses and Hearts! | Home decor: furnishing ideas | All for a tasty showcase! | | Shower gel made in Italy: Botanical Garden | | Cat lovers, feline wholesale | Put the flowers ... on your tables | Home, essences and perfumes | Minimal chic home decor ideas | | | | | Hot water bags for children | Luminous candles: wholesale gift ideas | Home & Design, wild passion | | Home furnishing trend winter 2021 | Family time between furniture and decorations | Autumn mood, decorations and accessories | Dog lover: dog-themed gift items | Design perfume ... 14zero3 |


| | | | | | | | | | | | | | | | | | | | | | | | | | | | | | | | | | | | | | | | | |
| --- | --- | --- | --- | --- | --- | --- | --- | --- | --- | --- | --- | --- | --- | --- | --- | --- | --- | --- | --- | --- | --- | --- | --- | --- | --- | --- | --- | --- | --- | --- | --- | --- | --- | --- | --- | --- | --- | --- | --- | --- |
| Related to ... style | Women's fashion: it's skin-mania | Geometric fashion | Pastel blue trend | A fashion wholesale ... tropical! | Beach bags, summer 2022 trends | Beach fashion accessories | A stellar collection of rings and necklaces | Flip flops, what a passion! | A fruit salad of ... style! | Beach fashion: on the beach with 14zero3 | Fashion wholesale: fashion queen! | The four-legged fashion wholesale! | Women's sea fashion between majolica and floral | Feline fashion, themed gift items | Iridescent fashion: bags and accessories | Summer fashion: between flip flops and beach bags | Floral fashion trend: bags and accessories | White passion, fashion accessories for the summer | Men's fashion accessories: gift ideas | Summer 2022 trends: pink mania | Women's fashion accessories: make-up mania | Women's fashion: that's amore! | Women's fashion: floral passion | Fashion wholesale for cat-lovers | | Animalier fashion: women's wholesale | | Spring summer 2022: accessories and prints | | Women's fashion, fanny packs and accessories | Quilted backpack: winter fashion 2022 | Women's fashion accessories: get ready to shine | Bag trends: mini bags and accessories | Stellar jewelry and accessories | | Women's fashion: accessories ... wow! | Fashion puppies: fashion accessories | Autumn winter 2021: fashion colors | Women's fashion accessories winter 2021 | |


Wholesale gifts, favors and home decorations: Art From Italy Design Sas welcomes you!
We are an import-export company that has been operating on a national and international level since 1977 offering our customers our experience in the wholesale decorations, gifts, favors and items for home.
On our website you can find
Easter decorations
,
Valentine's day gifts
,
decorations for spring / summer shop windows
,
fashion jewellery
and
favors
with more than 3.500 articles, all carefully selected and controlled with particular attention to detail and best price-quality ratio.
We pride ourselves in applying two fundamental points in our endeavors:having an efficiently organized business organization as well as higly computerized work system in order to reach the satisfaction of our customers.
The continuous renewed proposing innovations has brought to the creation of a website entirely dedicated to customer needs: practical, simple and fast.Updated in real time on the website you can find
browsable catalogs
and all ours proposals with relative prices and discounts for wholesalers.
The experience, the development and dedication to our customers make Art From Italy Design one of leader gifts wholesalers with a a fast, safe and reliable service.
Wholesale gift items
Are you looking for gift ideas? You are on the right site! Whether it's a birthday, anniversaries or corporate. Here you always find the perfects item for every occasion: a huge selection of gifts, gadgets and fashion accessories, key chains and plush at wholesale prices that will surprise your customers.
Wholesale Xmas decorations
In our site on line lot of Xmas decorations with wholesale price. Selected items offer you practic solucions for your shop window. Lights, decorations, balls and many Xmas decorations for your customers and for a fashion shop window.
Wholesale Halloween items
In our site on line you can find many wholesale decorations and articles to celebrate the Halloween night. Articles selected for offer you practical soluctions for your shop window. Decorations, ceramic and gift paper for Halloween.
Wholesale home and home fragrances
Textile for decorate, interior lights, interior lights, candle and candlesticks for create a romantic atmosphere .And cabinets and furnishing accessories, incense that give you to your environment that style trendy that marks you.
Wholesale accessories fashion
Wholesale jewellery, a wide choice of bracelets and necklaces to enhance your look with fashion charms. Online fashion and practical bags and scarves with a trendy design.
Wholesale shop windows decorations
On ArtFromItaly you can find many decorations to decorate the shopwindow of your shop with creativity. Cabinets in wood and iron, accessories and decorations of design will make your shop window fashion and stylish.
Wholesale favors & packages
Over 300 ribbons for wedding favors and gift packs, in different sizes and colors. More than 80 organza bags and countless holder tulle: here you just have to choose from and all at wholesale prices! Miniatures and objects to create amazing wedding favors for baptisms, confirmations and first communions. Classic and/or colored boxes to create candy cakes for weddings and birthdays. Surprise your customers by making extraordinary the best day of their lives!
Wholesale bottles
Practical, comfortable and environmentally friendly: here you are the sainless steel thermal bottle with a unique design from 14zero3 brand. For everyday use, wholesale steel water bottles have become a real trend. There're different sizes, easy to carry with you because they easily fit into bags and backpacks. The hermetically sealed cap makes the bottle safe and the double steel chamber guarantees an hot or cold drink. Easily cleanable thanks to the brush, supplied with the bottle; different colors and styles ... real design objects! Do not wait any longer to save the planet, choose wholesale the thermal steel bottles perfect for you!
Wholesale artificial flower and plant
Wholesaler of artificial flowers ideal for your dispaly window. Brings a bit of nature in your shop window: you can choose between artificial giant flowers or flower pots. Choose your favourite flowers!
Wholesale garden & veranda
Furnish the external environment is an art. Online you can find a great selection of garden ornaments, solar lights and power, cabinets in wood and iron for the veranda, vases and flowers that give you leads to your outdoor environment a unique and original style. Discover all garden decorations and wholesale florists to furnish and decorate with style.
Wholesale Valentine's items
Online on our website you can find a wide choice of items and decorations to celebrate Valentine's Day. Original and fashionable items to offer unique and amazing gift ideas, to sell and to make thousands of your store windows. Here wholesale gifts, themed decorations, vases and ceramics to set up a shop window full of hearts and love.
Wholesale Easter
On our site you can find a huge selection of Easter decorations and Easter items at wholesale prices. Carefully selected products to provide practical and stylish solutions to sell and to make thousands of your store windows. Here you will find candles, decorative eggs, Easter decorations and objects that will surprise your customers and make your single window.